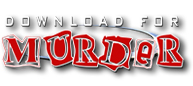 Mobile Playbooks
Our games now include optional mobile playbooks. You can use these instead of printing playbooks for some (or all) guests, if they have mobile phones or tablets that can connect to the internet.

1.
Tell your guests to visit the following website on their device:
www.downloadformurder.com/mobile
(*click on it to try it yourself!)
2.
Choose the game.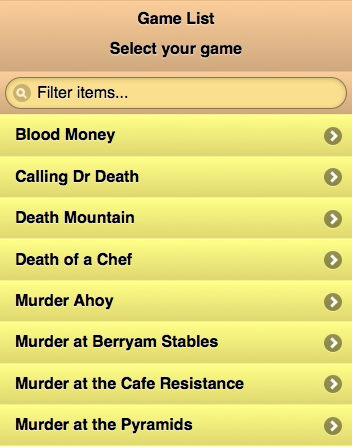 3.
Choose the character.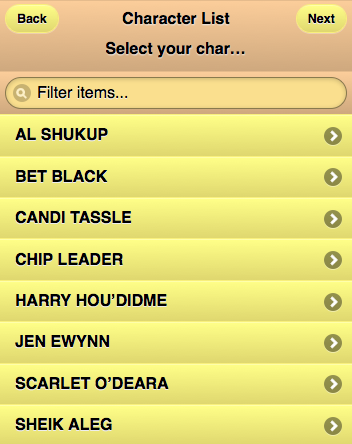 4.
Enter the pin number sent in your download email.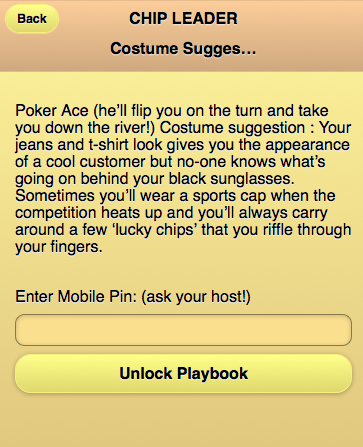 5.
If successful they'll get a confirmation screen, otherwise they'll need to try again.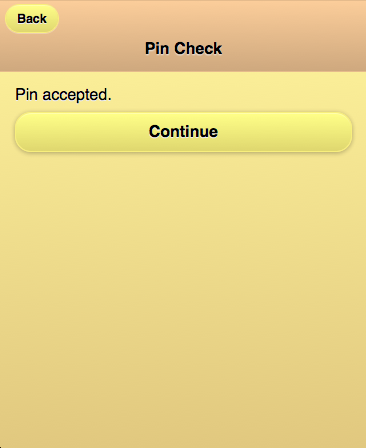 6.
That's it! Now guests can move between rounds using the next and back buttons at the top of the screen, and shouldn't have to be connected to the internet anymore.